Our Vision
A community that thrives on a sharing economy, mutual reliance, environmental stewardship, creativity, and DIY.
Our Mission
To build community by sharing tools, ideas, and know-how.
Our Values
The principles that guide our work are:
Community
Inclusivity
DIY
Sharing
Re-use
Wanted: Library Manager!
Job Description:
Oversee Tool Library activities such as:
• Maintain tool inventory to meet community needs
• Respond to emails & phone calls regarding the library
• Schedule volunteers to staff the library
• Work with publicity coordinator to advertise the library
• Fill in as librarian when short-staffed
Time commitment: 5-10 hrs per week
Pay: $20-25/hr depends on experience.
Familiarity with tools highly desired.
Please contact Jenny at info@sustainableballard if you are interested in this position.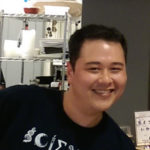 Our sincerest appreciation to J.B. Harmon who served as Tool Library Manager from Jan 2018 through Dec 2019. Between finding a full time job in mechanical engineering and beginning the search for his first home, J.B. no longer has the bandwidth to keep up with all the duties required of the Ballard Tool Library's manager. We hope to see J.B. hanging around as "resident tinkerer" once he has settled in with his other commitments.