Our Vision
A community that thrives on a sharing economy, mutual reliance, environmental stewardship, creativity, and DIY.
Our Mission
To build community by sharing tools, ideas, and know-how.
Our Values
The principles that guide our work are:
Community
Inclusivity
DIY
Sharing
Re-use
Our Library Manager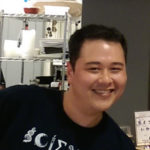 J.B. Harmon graduated from Cal Poly with a degree in Mechanical Engineering in 2007.  While in school, he worked at a machine shop for five years in order to gain hands-on manufacturing experience.  This proved to be a formative time that followed him throughout his career as he managed or established workshops at several companies.  J.B. also served in the Peace Corps in Ghana for two years where he gained experience in teaching, grant writing, and community development.  As Ballard Tool Library's new manager, J.B. is excited to put his experience to good use in order to build a vibrant and sustainable tool library.